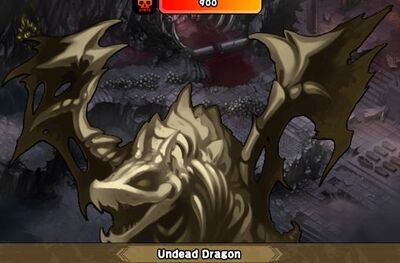 Undead Dragon is the Rare Encounter in the Imperial Tomb.  However, it also appears as a regular enemy in the Dragon Archipelago.  It does not drop loot as a regular enemy.  Perhaps because it doesn't have a nice secluded area to hoard treasures.
Rare traces indications:
1. You discover a pile of giant white bones.
2. The magic circle on the ground is full of necromantic incantations.
3. The magic circle is activated! All of the giant bones begin to assemble together in midair! You have encountered Undead Dragon!