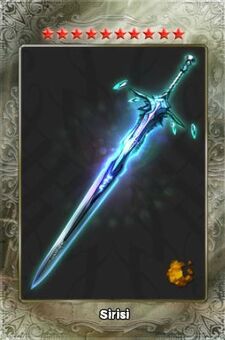 Sirisi is the Artifact Sword made with Relic Fusion and the 3 Mithril Rank-A Swords.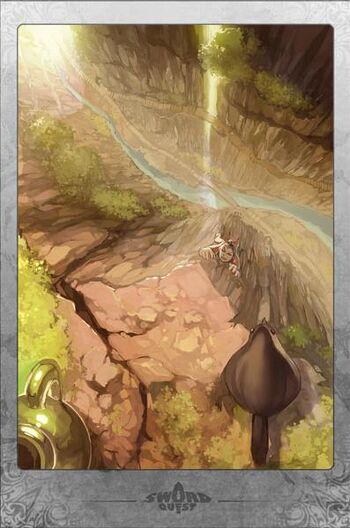 Like all Relics, this one comes with one page of manga
In The Manga Page We Can See An Unknown Adventurer Climb The Mountain For Get The Flask of Rejuvenation, Did The Unknown Adventure Fall From The Mountain? Or Get The Flask Of Rejuvenation? Who knows, but I am sure he is The Ascended Immortal.
We can surmise that the person climbing the mountain is the Ascended Immortal by a few things.
1.  The flask of rejuvenation appears to be at the top of the mountain, 2., which is where you fight him at, and 3.  They have the same hair.
Ad blocker interference detected!
Wikia is a free-to-use site that makes money from advertising. We have a modified experience for viewers using ad blockers

Wikia is not accessible if you've made further modifications. Remove the custom ad blocker rule(s) and the page will load as expected.