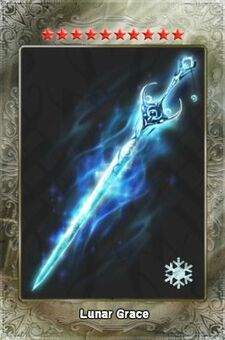 Lunar Grace
 is the
Artifact Sword
made with
Relic Fusion
and the
Ice Stone
Rank-A Swords.
NOTE: Cold and Frozen status will give a +3, +5 boost to quality. Check out http://swordquest.wikia.com/wiki/Temperature Fire and Ice Stone for more.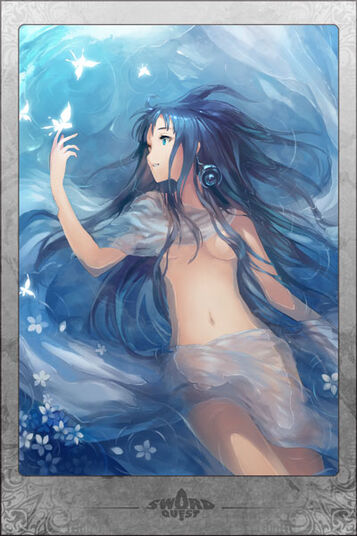 Note:  The lady in the picture is wearing the Frozen Crystal Earrings, the same item you get from Beauty Under the Moon to create this sword.  This is most likely another artistic rendition of Beauty Under the Moon.  As they both wear the earrings and have similar attire "on".
Ad blocker interference detected!
Wikia is a free-to-use site that makes money from advertising. We have a modified experience for viewers using ad blockers

Wikia is not accessible if you've made further modifications. Remove the custom ad blocker rule(s) and the page will load as expected.