Ifrit's Fury is the Artifact Sword made with Relic Fusion and the Fire Stone Rank-A Swords.
NOTE: Danger and Burnt status will give a +3, +5 boost to quality. Check out http://swordquest.wikia.com/wiki/Temperature Fire and Ice Stone for more.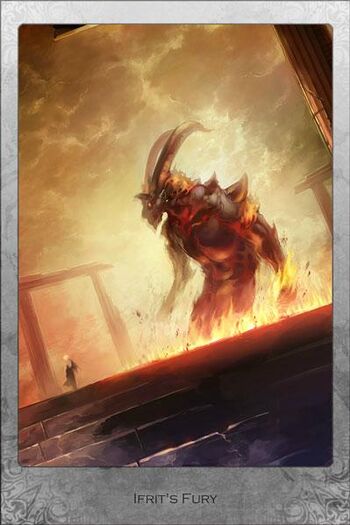 In the manga-page, you can see Ifrit with either a Demon or Human. It could be that the Ifrit is being created by the person or that the person is using their fire-magic to kill the Ifrit. This scene is happening on the Hellfire Plaza on the Flaming Volcano.
Ad blocker interference detected!
Wikia is a free-to-use site that makes money from advertising. We have a modified experience for viewers using ad blockers

Wikia is not accessible if you've made further modifications. Remove the custom ad blocker rule(s) and the page will load as expected.