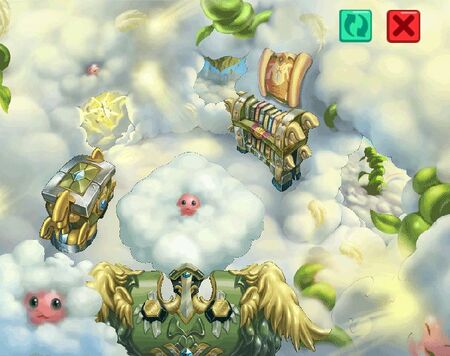 Heaven is the 16th Decor set you can buy and it unlocks at level 34.
As you can see, Heaven places you among the clouds, at the top of what may be beanstalks.  You can also see little Clouses all about in what may have been a hint to Skyland.
Pieces:

Total Cost: ?

Trophy Bonus: +5 Quality to
Sacred Stone
Note: The trophy appears to be a little Clouse.
Ad blocker interference detected!
Wikia is a free-to-use site that makes money from advertising. We have a modified experience for viewers using ad blockers

Wikia is not accessible if you've made further modifications. Remove the custom ad blocker rule(s) and the page will load as expected.