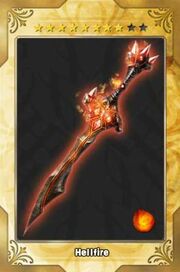 É uma espada Lendária de Rank A do elemento fogo, feita pela fusão de 3 Espada de Balrog.

Como todas as espadas legendárias, ele vem com um mangá de uma página. Cercado pelas chamas do inferno e enfrentando um demônio empunhando os fogos em si, o herói encontra um velho ditado. Combater fogo com fogo.
Mas na verdade a espada empunhada pelo demônio é "Fogo do Inferno". A espada usada pelo ser humano parece ser a origem do fogo. Pode-se agora que a espada esteja nas mãos daquele homem, se ele matou o demônio.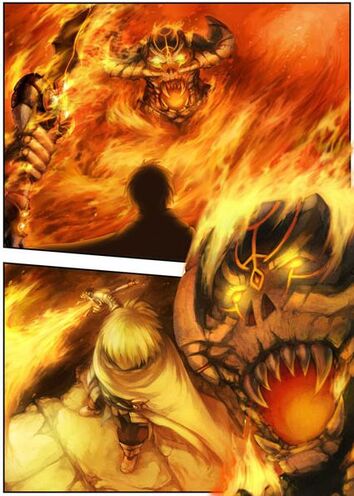 Ad blocker interference detected!
Wikia is a free-to-use site that makes money from advertising. We have a modified experience for viewers using ad blockers

Wikia is not accessible if you've made further modifications. Remove the custom ad blocker rule(s) and the page will load as expected.