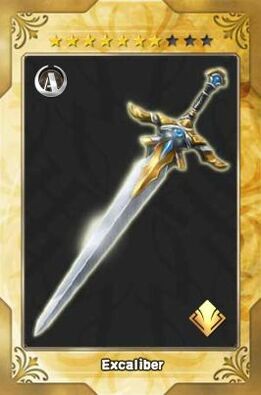 A lendária espada Excalibur. Uma das 3 lâminas lendárias de  Mithril, as outras são Anuladora de Feitiços e a Isiris. 
Aventura:
26 AP e 6 DP.

Excaliber is the legendary sword of King Arthur, sometimes attributed with magical powers or associated with the rightful sovereignty of Great Britain. Sometimes Excaliber and the A Espada na Pedra (the proof of Arthur's lineage) are said to be the same weapon, but in most versions they are considered separate. The sword was associated with the Arthurian legend very early. It is a 7 star legendary Mithril sword that is created by the fusion of 3 A Espada na Pedra .
Excaliber was also given the Holy element.
Como todas as espadas lendárias, vem com uma página de mangá. O rei se senta estoicamente com a sua espada ao seu lado. Vende-se por 20,060 moedas.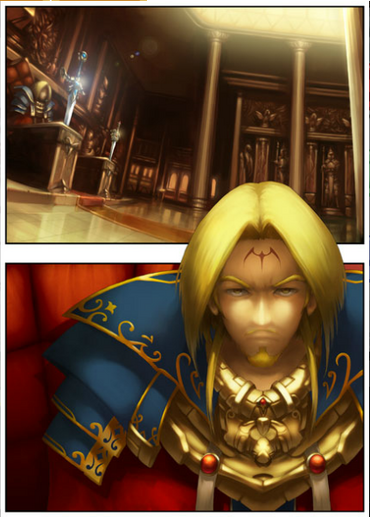 Ad blocker interference detected!
Wikia is a free-to-use site that makes money from advertising. We have a modified experience for viewers using ad blockers

Wikia is not accessible if you've made further modifications. Remove the custom ad blocker rule(s) and the page will load as expected.