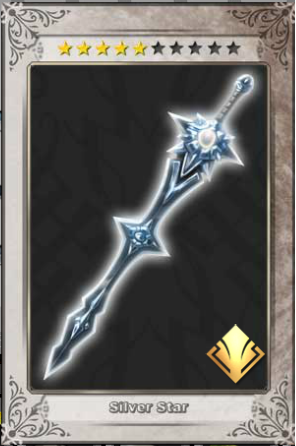 Umas das 3 espadas de Rank B de Prata. É uma lâmina do elemento Sagrado e pode ser usada para a Missão do Herói #5 como uma espada de 5 estrelas, mas é muito melhor usar uma espada de Mithril ou Adamantita. Fundindo 3 ganha-se a Guarda de Prata.
AP: 6 DP: 8
Ad blocker interference detected!
Wikia is a free-to-use site that makes money from advertising. We have a modified experience for viewers using ad blockers

Wikia is not accessible if you've made further modifications. Remove the custom ad blocker rule(s) and the page will load as expected.