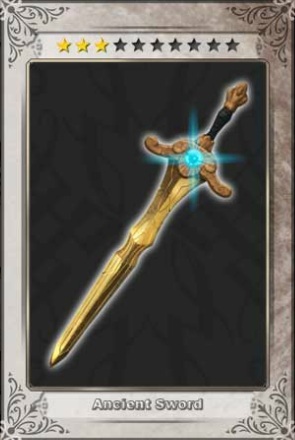 A Espada Antiga é uma espada de 3 estrelas, épica de rank B e é forjada usando
Cobre
. Ela é vendida por 1300 moedas;um lucro de 1200 moedas retirando o custo do material.
Fundindo 3 Espadas Antigas é criada uma Promessa Pré-Histórica.
Anexo:
6 AP & 2 DP
Ad blocker interference detected!
Wikia is a free-to-use site that makes money from advertising. We have a modified experience for viewers using ad blockers

Wikia is not accessible if you've made further modifications. Remove the custom ad blocker rule(s) and the page will load as expected.