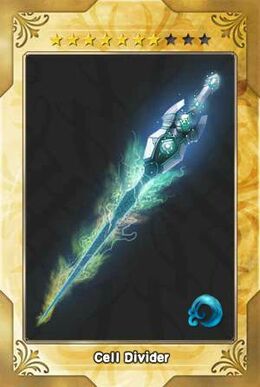 A Divisora de Células. Essa é uma espada impressionantemente bonita. Feita de Obsidiana e tem o elemento Água. É forjada a partir de 3 Lâmina de Precisão.
É usada na missão "Salvando o Doente". Para desbloquear a missão você precisa de nível 2 de maestria com obsidiana.
AP:32 DP:0
Como todas as espadas lendárias, ela vem com um mangá de uma página. Começando com um bisturi, o médico e sua enfermeira abrem o paciente. Vendo com o que ele está lidando, ele percebe que precisa de algo um pouco mais preciso.
Neste mangá mostra que o titular desta espada talvez fosse um médico.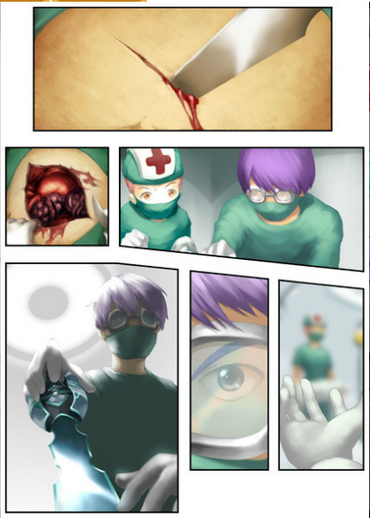 Ad blocker interference detected!
Wikia is a free-to-use site that makes money from advertising. We have a modified experience for viewers using ad blockers

Wikia is not accessible if you've made further modifications. Remove the custom ad blocker rule(s) and the page will load as expected.