A Chave do Templo é uma espada de elemento arcano, 6 estrelas, lendária de rank A e é forjada usando
Cobre
. É criada a partir da fusão de 3
Lâminas Cerimoniais
, é vendida por 11,230 moedas;um lucro de 10,630 moedas retirando o custo dos materiais e um lucro de 6,850 sobre a venda de 3
Lâminas Cerimoniais
separadamente.
Como todas as espadas lendárias, a Chave do Templo tem uma página de mangá que pode ser vista depois de salvar a espada na sua coleção. Nesta página, encontramos um homem jovem, de cabelos brancos, aprofundando no interior de uma caverna e chegando a uma enorme porta. Tirando a Chave do Templo de sua bainha, ele a coloca em um nicho na parede, teoricamente, para abrir a porta (de acordo com o nome da espada). Se isso funciona ou não ou o que exatamente está dentro do templo é deixado sem resposta por este mangá. Talvez a resposta esteja escondida dentro de outra página, mas uma coisa interessante a se notar é a estranha semelhança do homem com o campeão da arena do manga da Conquistadora, só que com uma bandana. A única diferença é que ele parece muito mais jovem nessa cena.
Anexo:
10 AP & 4 DP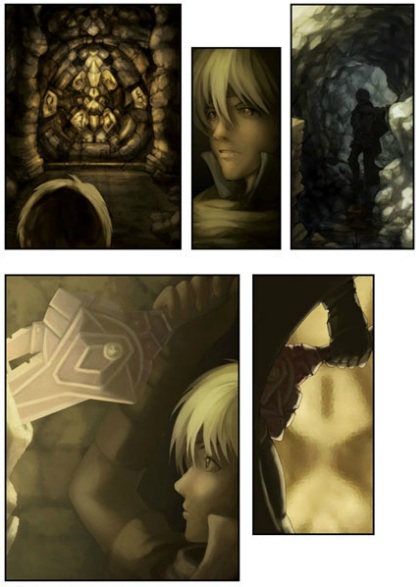 Ad blocker interference detected!
Wikia is a free-to-use site that makes money from advertising. We have a modified experience for viewers using ad blockers

Wikia is not accessible if you've made further modifications. Remove the custom ad blocker rule(s) and the page will load as expected.