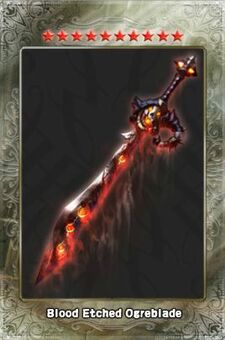 Blood Etched Ogreblade
is the
Artifact Sword
made from
Relic Fusion
and the 3
Iron
Rank-A Swords.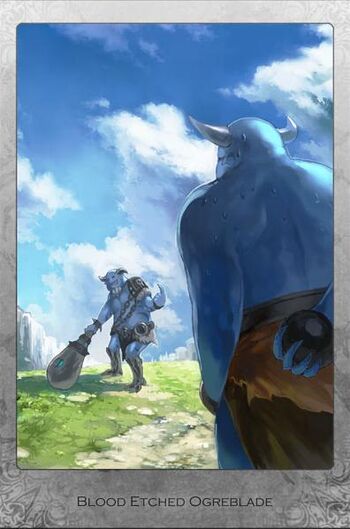 Like all Relics, this one comes with one page of manga.
In this manga page the Ogre King appears to be calling over another ogre for malicious reasons judging by the fact that the Ogre King is holding his club. The other ogre appears to have something hidden behind his back, although it is currently unknown what said object is or its purpose. The other ogre is sweating while the Ogre King taunts him.
Though one could also look at it as just a baseball game.
Ad blocker interference detected!
Wikia is a free-to-use site that makes money from advertising. We have a modified experience for viewers using ad blockers

Wikia is not accessible if you've made further modifications. Remove the custom ad blocker rule(s) and the page will load as expected.