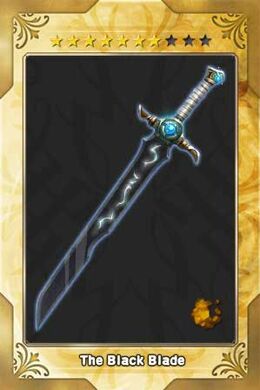 A Lâmina Negra. Uma das 3 Lâminas Lendárias de Obsidiana.
LiÉ uma lâmina de 7 estrelas. Tem o elemento Terra.
É criada pela fusão de 3 Quebrador de Armaduras.
Vende-se por 20190 moedas.
AP:26 DP:10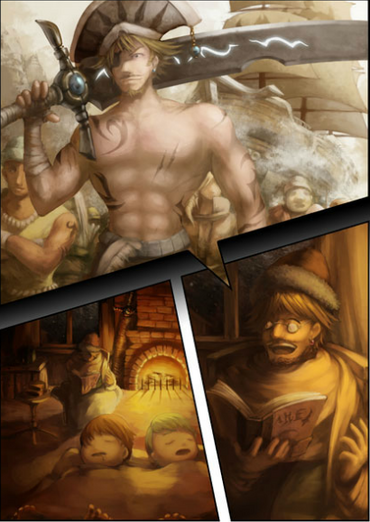 No mangá, você pode ver o que é, talvez, um capitão pirata, na frente de sua tripulação em uma viagem.
As duas cenas seguintes parecem ser um avanço rápido de 5-10 anos, e que é, um homem um pouco mais velho. Barba crescida, e uma família. Parece um vovô contando suas histórias passadas para seus netos, o que pode ser confirmado pela lâmina preta na bainha ao lado da chaminé no fundo da imagem.
Ad blocker interference detected!
Wikia is a free-to-use site that makes money from advertising. We have a modified experience for viewers using ad blockers

Wikia is not accessible if you've made further modifications. Remove the custom ad blocker rule(s) and the page will load as expected.